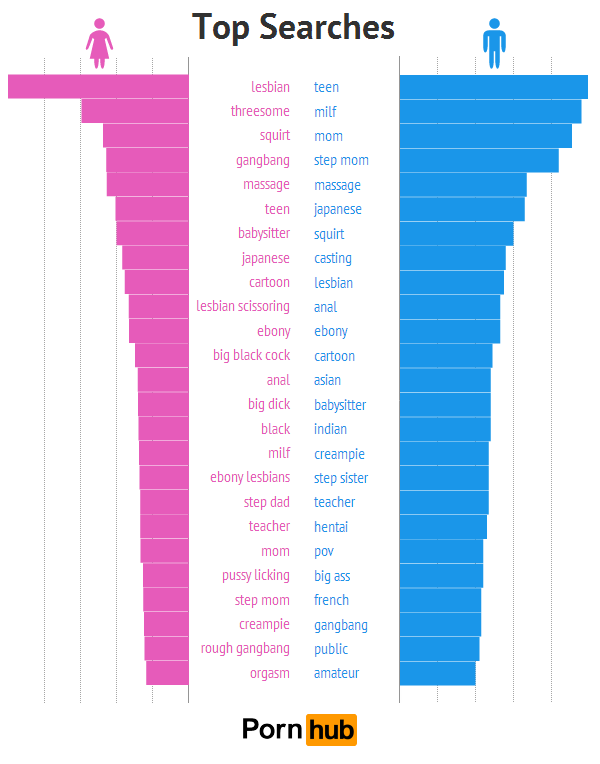 Women search most for LESBIANS! Everybody loves em! And after that: solo male masturbators. Personally I have never once masturbated or even searched for a solo dude jacking off. One thing that surprised me is how popular MILFs are with men (don't know why that never occurred to me). I will be posting more of those now.

Of course, women search for a lot of pussy pleasure.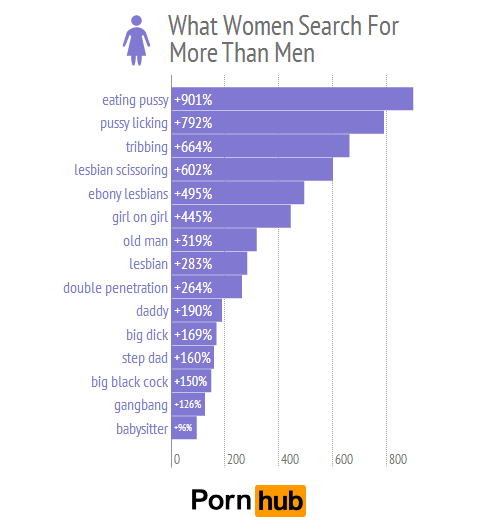 I didn't know what tribbing was, so I found this:

I'm not entirely sure how that differs from scissoring. Please excuse my naïveté, I am a cock lover and rarely watch lesbian porn.
Unsurprisingly, many people of both genders seem to believe that Miley Cyrus is a prostitute/pornstar. Searching her name yields lame results:

She's ranked THE SAME for both men and women: