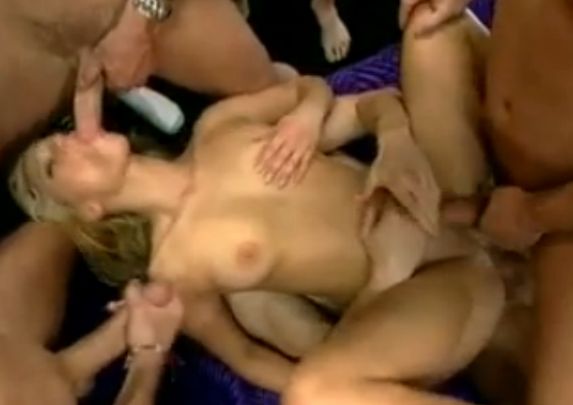 Some girls like to take a lot of cock. They start with one guy and are satisfied. Satisfied until they realize they can handle a little more. Then they will get two guys to DP them and be extremely satisfied with that. At least at first, but then they again start to realize that they can handle even more. They know that wherever those two cocks are, they have another empty hole just begging to get filled.
Then they go crazy and chase down groups of guys just willing to fuck their brains out. Which believe me, is easy. These girls then get ganged banged to hell to feel every hole full, at once, and it becomes their sweet heaven.
This will keep them satisfied for a while. Until they realize they can handle even more. Then they start thinking about other holes they can possible have filled. It usually doesn't get past this point once we realize there really aren't any men with penises small enough to fit in our belly buttons or ears.
So then at this point we have to settle for now boring and monotonous triple penetration. Letting the line of penetrators grow and grow till the room can't hold anymore. All the while knowing we will never really have enough.

Shyla Stylez triple-penetration gangbang brought to you by MadamMeow