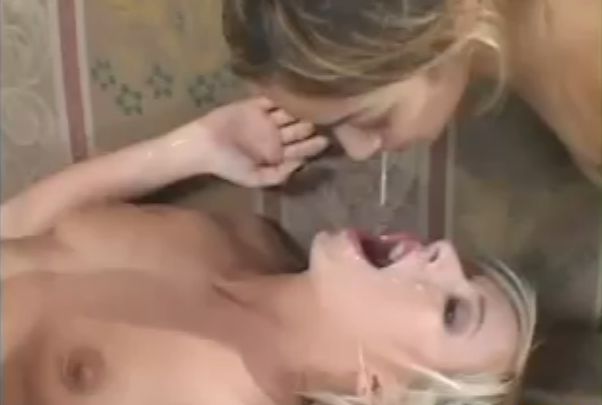 I think cum swapping is sexy. At least when chicks do it, otherwise you're snowballing and I'll save that for another time. Maybe that's just because I love cum. And I love chicks. And I'm a promoter of sharing, especially when what is being shared is a nice massive hard cock and all of it's jizz.
Some people think it's disgusting, but the way I see it, if your tongue is going into their mouth, genitals and sometimes asses anyway, then what's the difference? I feel the same about spitting.
I'll never forget the first guy that had me open my mouth and spit into it. A few years ago I had cougared myself a 20 year old Abercrombie & Fitch model. The little boy was hot, he was a model after all, and fresh into college.
We were fucking and out of nowhere he just slapped me across the face and used a couple fingers to pry my mouth open while commanding me to. Then he let his spit slowly trickle into my mouth without missing a beat with his thrusting.
It was just normal spit, I'm not talking nasty loogies or anything. And I thought it was so hot. Maybe it was just because it was something different. I don't know and I don't care, I just liked it.
And yes, in the end, I can confirm that it is true what they say. Abercrombie models are totally gay.

Share The Spunk – Scene 1 – CRITICAL X brought to you by MadamMeow