[jwplayer player="1″ mediaid="44746″]
MEMORIES!! Of a time Long Ago…when Sex Tapes Didn't Happen….when sex tapes weren't your marketing hook….when sex tapes were pure and magical…
It's been 20 years since the release of the most important Sex Tape of them all…PAM and TOMMY….
Here's the press release:

VIVID MARKS 20TH ANNIVERSARY OF PAM & TOMMY SEX TAPE LAUNCH WITH SCREENING FOR A BUCK
To Many Pam & Tommy Lee: Hardcore, Uncensored & Uncut Remains the Most Famous Sex Tape of All Time
When Vivid Entertainment released the Pam & Tommy Lee: Hardcore, Uncensored & Uncut sex tape in February 1998, studio founder/co-chairman Steven Hirsch recalls that "It was a phenomenon that really helped catapult our company to the next level. We were just minding our own business and this came along. It opened up the celebrity sex tape era which became an important category for us."
To mark the 20th anniversary of the launch of the original VHS tape—which many believe is the most famous celebrity sex video of all time — Vivid is making a special offer so fans can watch the entire movie for 24 hours for only $1. The offer is available starting Thurs., Feb. 1 at VIVID
Mötley Crüe drummer Tommy Lee and Baywatch bombshell Pamela Anderson had achieved so much fame by 1998 that the public was infatuated with details of their brief romance, beach wedding and married life. There was constant speculation about whether or not their 1995 rock 'n' roll marriage would last. Their fame was secured in pop culture history
once their explicit and sensational honeymoon sex tape was obtained by Vivid and distributed worldwide.
"We had taken a five-day houseboat trip on Lake Mead as a vacation," Tommy Lee explained at the time. "As usual, I brought along my video camera. We weren't trying to make a porno, just to document our vacation."
The Anderson/Lee marriage also ended in 1998. A decade later they got back together, but it didn't last. Nonetheless, they are on good terms and of course their famous sex tape will last forever online,.
"He was the love of my life," Pam told People magazine in 2015. "We had a wild and crazy beginning that was too much for both of us. There's a connection there that will always be."
Pam & Tommy Lee: Hardcore, Uncensored & Uncut was a milestone for the adult and mainstream entertainment industry because it started it all. Since release of the video, Vivid has become the leader in celebrity sex tapes featuring such glamorous personalities as Kim Kardashian, Farrah Abraham, Kendra Wilkinson and many more.
TO SEE MORE CELEB SEX TAPES VISIT VIVID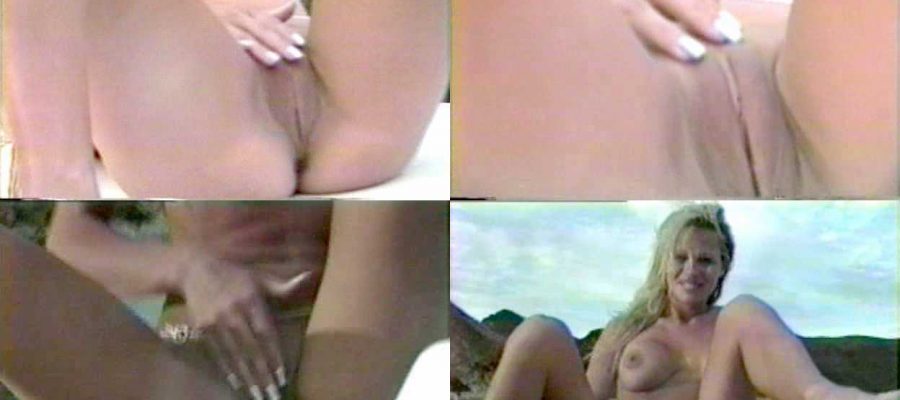 TO SEE MORE CELEB SEX TAPES VISIT VIVID