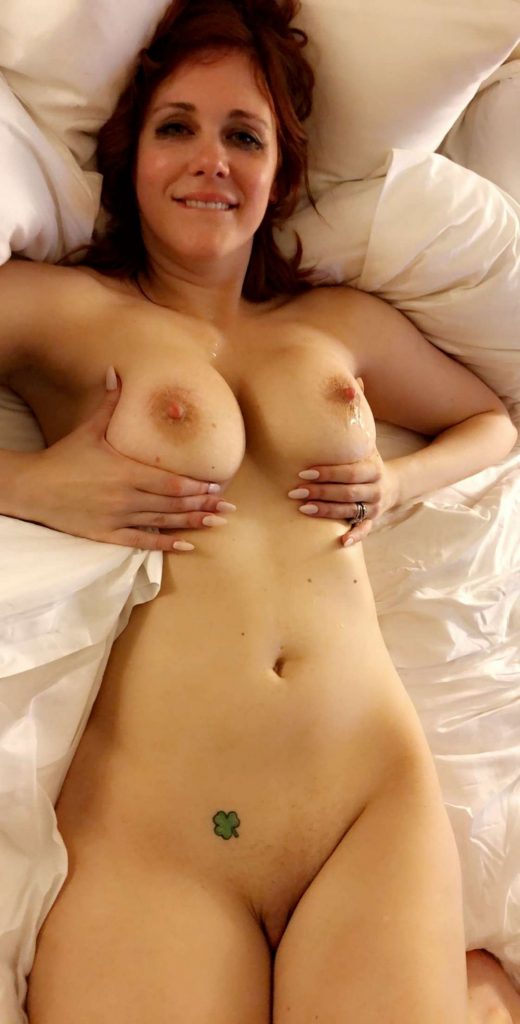 Back in 2015, when Maitland Ward was first trying to make a comeback for the nerds on the social media…she wasn't making the 50k a month Patreon money she currently makes…She was also not an official sex worker that she's become, 30 years too late, since she's in her 50s, or at least her tits and gunt look like they are…like why didn't this happen when she was young and hot….
I got this email from a reader:
Maitland Ward. Been chatting with her on Snapchat since last night. Seems hard up for money. Willing to be a fuck toy for a weekend for 4g. Have shots of the screen. Took them with another phone so she wouldn't see the screenshot alert.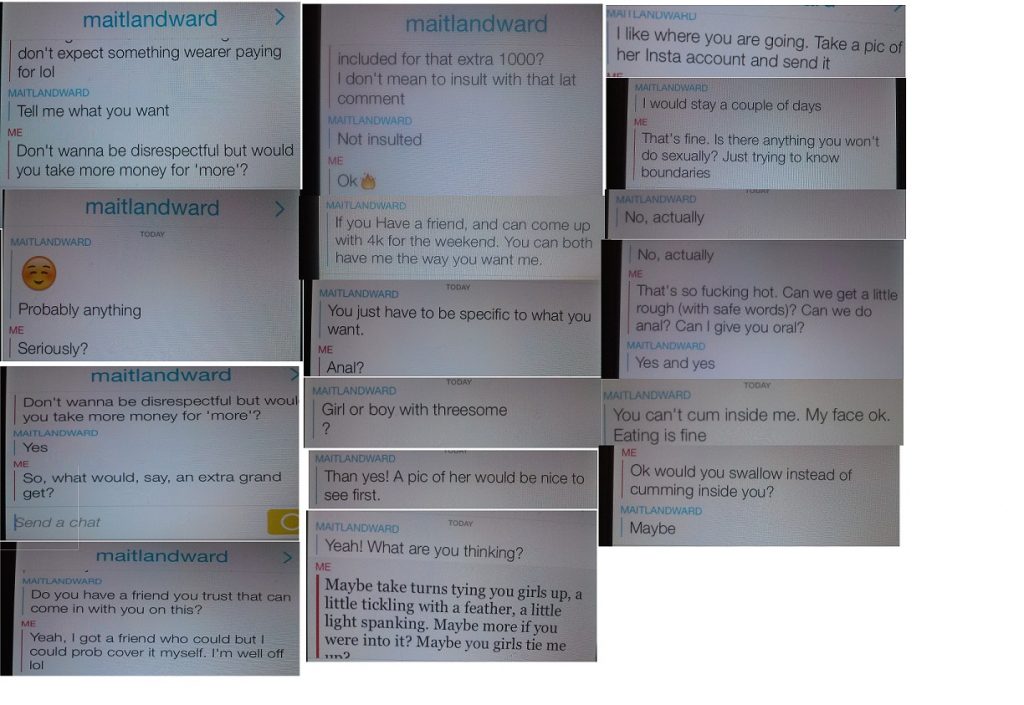 I posted them up, because at the time I thought it was interesting that she was fucking fans on Snapchat, she emailed me crying about how it wasn't authentic, and gave me this sob story, that her and her husband have money, don't need money, and that she's just having a good time.
Out of the kindness of my heart, I took the pics down, if a girl and her husband get off on cuckolding or sex work, and getting paid for it, so be it, let them live….
But then I saw, three years later, she's making over 50k a month on Patreon…that's a lot of fucking money, that I'm not getting any of…and as it turns out, she's officially integrated cock into her content and is a full on pornstar…self produced, amateur as fuck..but a full on pornstar..
It's nice to see these things workout…30 years too late…but a whore is a whore is a whore and her whore life will always surface…eventually…
Here's some screenshots of her sex….on my PORNsite not my Mainsite…cuz that's where we keep the porn star garbage..