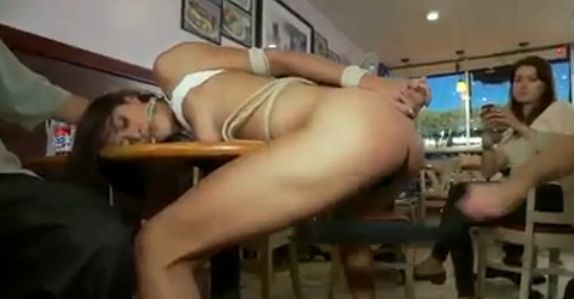 Nothing like going out for dinner to find some hot pussy tied up and naked with no choice to obey.
And you thought you were only going out to eat pizza.

Lyla Storm brought to you by MadamMeow
Prepare to fuck a different woman every single day. Shagaholic baby!
MadamMeow loves girls that are sluts on the internet for FREE. Check these bitches out!
Want to be a smut star? Or maybe you would like to be anonymous and have something share? Let's talk! madammeow@drunkenstepfather.com