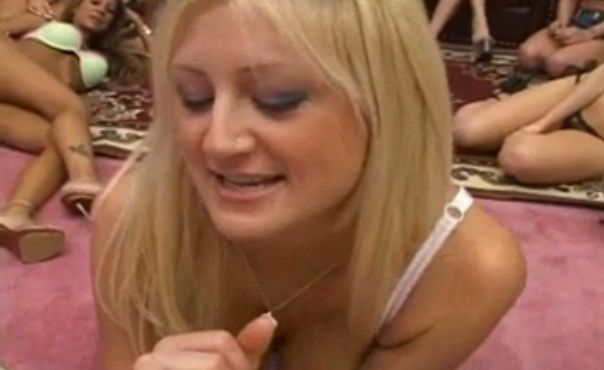 This is a scenario that every man should get to enjoy at least once in his lifetime. Having a group of girls sitting around in their bras & panties taking turns getting naked for you to suck you off. Granted, it's hard enough to have the all allusive MFF threesome, but you might as dream bigger.
You see, it's like playing the lottery. Sure it's nice to win the 2'nd place $1,000,000 payout, but what you are really playing for and what you want to win is the $300,000,000 jackpot. Or in this case, 16 whores to suck the lucky birthday boy off while he just sits there and wastes the opportunity to turn it into more.
Because that's what rich people do of course.
Fucking ungrateful bastards.

Group of girls suck a lucky dick and share a cum-1 brought to you by MadamMeow
Drunken Stepfather is followed by some of the best whores on the net. CLICK HERE and interact.